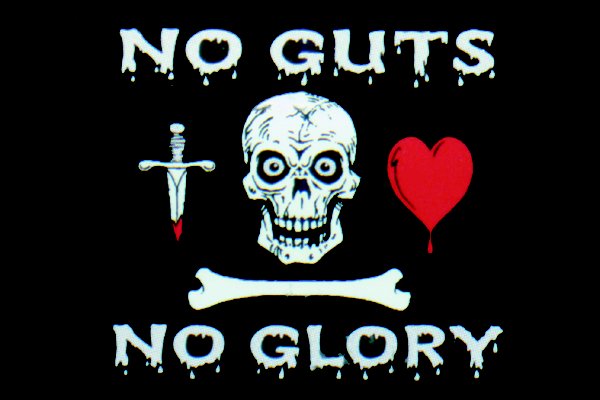 With the "head fake study group" report now out, I look to another entry by guest poster Anne. I love her voice.
So, what we have here is a president who does not have a clue - not one fucking clue - about what to do, because "stay the course" isn't working. He can't just let things ride and wait for the victory, because victory isn't going to happen. He thought all he needed was a goal - a democratic Iraq - and a military force, and we could all just sit back, stroll the malls spending money, and wait for the magic (we'll forget for the moment that democracy had little to do with why we went to Iraq, but gosh, people just hate being reminded that there were no WMD).

He's got this Head Fake Group, a bunch of oldies but moldies from his dad's tenure in the White House, but they're not being much help - they aren't actually going to tell him what to do, they are just going to present him with ideas. Ideas are useless because they require him to make a move in one direction or another, and he's paralyzed with fear.

He can't bring himself to do anything that anyone with (D) after his or her name has suggested, because after years of likening us Democrats to terrorists, or terrorist-lovers, or people who only know how to cut and run, or who only know how to lose, how can he actually espouse a Democratic idea? Well, he could just take the idea and claim it was his own - they've done it before, but too many people know that all Bush has is a sack full of bumper stickers and they will know this time that he's full of carp.

My guess is that he doesn't really want to do anything, he's tired of Iraq, it's no fun anymore and someone is going to play on his boredom and we may end up sending missiles into Iran if we aren't careful. Hey, look - over there - missiles in Iran!

Honestly, if the man had any balls, he and Dr. Evil and the rest of the cabal would resign en masse, and turn this over to people who might actually set themselves to the task of moving forward to get us the hell out of this quagmire. They could take all the rubber-stampers with them.

No balls, no guts, no glory.

-Anne
A little extra added audio here from the Randi Rhodes Show. This is her interview with
Dr. Justin Frank
who wrote the book, "
Bush on the Couch
". He analyzes Chimpy's dysfunction and discusses why Poppy Bush broke down on the floor of the Florida House on Wednesday. A whole show is a good listen but the interview starts at 55:45.
powered by ODEO